When It's not Enough: List of the Coolest Mac Addons
When It's not Enough: List of the Coolest Mac Addons
If you're anything like me, you love your Mac and depend on it to work, to game, and to get things done quickly and efficiently. The Mac you and I love and rely on can be more than just a work machine. It can also be enhanced with addons that make it just plain fun to look at and to work on. If you're like me, you'll probably want to jump at the chance to trick out your Mac with every new add-on that shows up on the market.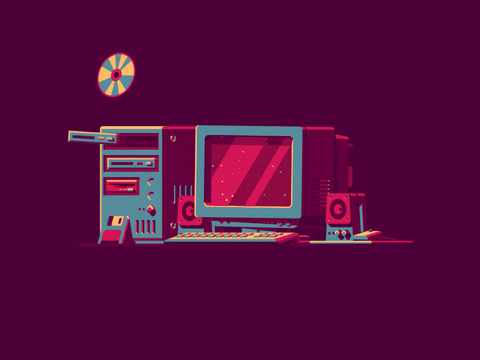 When you get right down to the brass bones of it, your faithful Mac is a reliable, dependable workhorse, and it deserves a few special add-ons that do more than just make it look good. The add-ons I'm going to share with you today also give you more work space, and let you carry your trusted Mac around in style. Here are a few of my favorite suggested Mac toys
Mac Headphones & Speakers
Do you love rocking out to your favorite tunes on your Mac? Whether you're a rock and roll guy, a guitar band enthusiast, or a country music fan, a set of good quality headphones and sound blasting speakers are the best way to do get in your music-loving groove.
Choose headphones that fit comfortably in – or on – your ears, and speakers that deliver superior sound quality and let you listen to music to your heart's content. Those headphones come in especially handy when you want to rock out, but the whole house doesn't. You'll also love the top-quality sound and playback that reverberates right through you!
Displays
There are a ton of display options that enhance the viewing experience of your trusted Mac. Google computer screens and you'll be met with a wide range of viewing options. Apple, themselves, offer huge, newfangled 4K and 5K display screens that deliver stunning resolution, beautiful color, image quality like you've never seen, and an easy-to-learn user experience.
You'll love the crisp, clear resolutions that come from up to 14 million pixels. While I love all things Apple and Mac related, there are a ton of other display options. If you work on your Mac as much as I do, you'll love and truly appreciate a bigger, brighter, easier-to-see display. It makes work easier and gaming more fun.
Mouse for Mac

The touchpad mouse built into your Mac makes it easy to take it with you on the go. As much as I love the integrative technology and built-in mouse when I'm on the road or hanging out at my favorite coffee joint, I absolutely swear by my wireless mouse. It fits my big hands nicely and eases the way I surf, work, and even shop online.
Wireless mice come in two varieties. You can choose from a rechargeable mouse or a battery-operated mouse. Either choice is great. My man hands love the curve and feel of a traditional mouse minus the annoying cable. Plain and simple – it's easier to navigate and helps me work faster. A good, sturdy, wireless mouse is the perfect combination of tradition and technology.
Stands
Guys like you and I have gotten used to using a laptop or desktop computer screen on a flat surface. That's not always the best route to take. If you work on your screen a lot, you're probably experiencing an achy back, a stiff neck, or both. More than your point of view will change when you choose a stand for your Mac. Adjustable stands make it easy to create the right viewing height for you.
Whether you use a laptop or desktop Mac, a computer stand is a smart way to elevate your screen according to your height, help keep your computer cool and running quickly, lose that pesky crick in your neck and ache in your back, and boost your computer's position to meet your natural eyeline. When you're hard at work, an adjustable laptop stand can help increase your productivity.
When you're gaming, it can even make the experience more fun and exciting. Also, if you've purchased one of those standing desks that are all the rage, a computer stand helps you get the most benefit from combining both of these ergonomically enhanced items together. You can find a bit more information on features and benefits of a standing desk right here.
Mobile Hard Drive
Whether we're working, gaming, or watching tv or movies, just about everything we do today is done online. From writing papers to scoping out research tools to choosing productivity and functionality apps to information and graphic downloads, all the technology we use today requires a ton of storage. All that valuable information has find a place to call home. That's why adding an external hard drive is so important.
A mobile hard drive does double-duty, though, because it does more than give you the additional storage you need, it's also an added security measure. If you suffer through the nightmare of spilling harmful liquids on your computer or stumbling and dropping it when you're hurrying, your documents, folders, files, images, and apps are safely stored and ready when you are. A mobile hard drive makes it easy to store your information safely and move it quickly and easily between computers if you're lucky enough to have more than one Mac.
Mac Keyboards
Upgrade your Mac experience with an add-on keyboard. The keyboard that comes with you Mac always has and always will serve you well. That doesn't mean there are more to choose from, though. There are a plethora of keyboard choices out there.
Once you Google best keyboards for Mac, you might have a hard time making a choice. From ergonomically designed keyboards that let your hands rest at a natural position, to keyboards with large keys and large letters that are less demanding on your eyes to keyboards that have added keys and super-cool features.
Look around! You can also find keyboards that are wireless, colorful, huge, tiny – whatever suits your needs. Once you find the perfect keyboard for you, download the Soundible plugin. It makes the clicks on your keyboard sound like an old-fashioned typewriter. Try it – it's AWESOME! More than just sounds and function, your keyboard can actually be fun and exciting when you choose the one that fits your personality and your specific needs.
Mac Cases & Skins
Mac cases and skins come in an almost unimaginable array of shapes and sizes. A guy can get dizzy just trying to make a choice. The good thing about making that difficult choice is that you can change your mind – and your Mac skin and case choice – as often as you like. Guys like us can try our best to choose from awesome Mac skin designs like these. They come in rugged looking faux wood designs, industrial looking brushed metal designs, and bold, bright colors that could be used to match your favorite sports team.
We can even go the custom route, by choosing to have a Mac case specially designed to put your interests and lifestyles. From motorcycling to sports teams to gaming to industry to family photos, there's nothing you can't use to customize the look and feel of your Mac. Once you've got the personalized Mac you've always dreamed of, you'll love looking at it as much as you've always enjoyed working on it. If you own your own business, skins and cases are a great way to brand your equipment and advertise your company wherever you go
Brief Bags & Backpacks
When you disconnect your Mac from all the fancy bells and whistles you've selected to create a tricked-out, fully-loaded work space, you're down to the trusty, old Mac you started with. It's a marvelous machine that makes working and playing fun and productive. When you're on the go, though, you'll want to carry your Mac around in style.
The right backpack, brief bag, messenger bag, or even briefcase (if you're the executive type), can do more than provide stylish transportation. It can also protect your Mac from jolts and shocks, stash all your cords, cables, and chargers, and help you get around in your car, on the subway, on your bike, or on your feet. Just like all the other add-ons, there are so many choices out there, it may be hard to choose just one.
Multimedia Add-Ons (Microphones, Touch Tablets, Midi Controllers, and More)
If you get trapped on a lot of conference calls, want superior sound quality, and use your Mac for surfing the net, challenging your friends, running a business, or just enhancing your life, you'll love the newfangled multimedia add-ons.
They let you blast out unparalleled sound, increase functionality with integrative touch screens, enhance your experience with MIDI controllers, and add other multimedia upgrades, you'll love so much, you might actually forget to get any work done. Don't forget to add a stand-alone microphone to make your voice and opinion clear on those pesky conference calls, webinars, and e-courses. 
USB Power Adapters
Power adapters for Macs are absolutely essential. They can connect you seamlessly to a PC world, help you make a stellar presentation, or bring your Mac to life in the big, bad digital world. High-powered chargers let you connect to everything from projectors to speakers. You'll also be able to find adapters that let you create multiple USB ports, connect game controllers, share your vision on a projector screen, connect to tele-conferences and so much more.
Printers
It goes without saying that all that work you do on your Mac has to be printed out and what better way to do it than with a printer specifically designed to be compatible with the Mac you trust to handle your work load. Printers come in a variety of skins and a variety of sizes. You can even spruce up your printed pages with inkjet, laser or whatever type and brand of printer you choose. There's also black and white, color, monochromatic – when it comes to printing out the images, documents, and graphics you create on your Mac, there is no limit to the capability of the printer you select. While you're tricking out your Mac with the right printer, you can even trick out your printer by adding skins, decals, and your professional logo.
Additional Memory for Mac

If the work you do on your Mac is text or image heavy, you might want to look for additional storage options. USB flash drives are one easy way to go. As I pointed out above, you can also choose a mobile hard drive. Another way to go is to purchase and install additional RAM that boosts the memory capabilities right on your Mac, without needing an additional piece of hardware to carry around. You can install as much additional RAM as you need to increase your storage and speed up your Mac's functionality.
Screen Cleaners
Screen cleaners are not the spray cleaner and paper towels your dad used. They're specially formulated and cleverly designed to get your Mac as clean as a whistle without scratching your screen. Staring at a dirty, smudge-laden, computer screen all day is a pain in the neck, a pain in the eyes, and can actually slow you way down.
It's super easy, too. All you have to do is lightly spray a screen cleaner on a microfiber towel and wipe the surface of your screen clean. If you're anything like me, you'll probably be amazed at the number of fingerprints, smudges, and airborne debris that can accumulate on your screen. Screen cleaners also come in handy, pre-moistened wipes, and they can also be used to wipe the outside of your Mac and keep it clean as a whistle.
Here's my best tip for dressing up your Mac: Make it look like you! Add all the bells and whistles you can afford that help your Mac fit your unique personality. While you're making your Mac look and feel like you, you'll also enhance its performance, speed up its functionality, and make it sound like you have a professional music studio right in your favorite carrying case. Go for it!
Thanks for reading!