Behold: Extensive Guide To Uninstalling Apps on Mac
Behold: Extensive Guide To Uninstalling Apps on Mac
For most people, the Download Folder on your beloved Mac is a treasure trove – of unnecessary, outdated, often forgotten files and apps. Let's face it. When a new app becomes available, it can be close to impossible to resist temptation and not to take it out for a test drive. All those electronic bells and whistles combined with the promise of greater functionality, increased productivity, and workflow distracting fun and games can be far too much temptation for the average guy. You are not alone. I, too, have a hard time not getting caught up in them.
While there's nothing wrong with trying out all the apps in the iTunes store that catch your eye, leaving them on your Mac past their usefulness, can cause your computer to move sluggishly, create an annoying lag when you're trying to work, and eat up a lot of space and memory you need. This quick, but thorough guide, will help you identify and delete programs and unnecessary apps and return your Mac to its glory days.
Uninstall Unused, Unnecessary Apps
Deleting apps you're not using can be done in one simple drag and drop motion. You can simply drag that app's icon to the Trash Bin and away it goes. The key to making this solution work for you is to make sure you check every file and location on your Mac to make sure you get them all. That's an important step because apps can hang out in a variety of places.
Don't just disable the app, go the extra mile of looking for the uninstall feature inside each app's folder. That feature will have instructions for deleting that app. Follow those instructions to make sure each unwanted app isn't merely disabled, but is fully deleted. Here's a helpful tip: make it a point to designate ONE folder or location on your computer for all apps. For most of us, that's the Download Folder. Because that's the case, make sure that you delete more than the shortcut icon on your desktop by following the uninstall all the way through to the end.
Why You Took This Step
You started here because drag and drop removal is easy and it's a good place to start. By deleting apps and icons right in your line of sight, you learned the motions and movements necessary to go one step further. Also, if you let too many apps build up on your Mac, you just rediscovered space and memory you'll put to better use later.
Delete Apps You Don't Use on Mac 
Another quick and easy way to reclaim space on your Mac and improve its performance is to uninstall software you don't need or use. Some of that software might be in that dumping ground we all know and love called the Download Folder. It might also be sneakily hiding in other big applications, utilities, and Windows features that consume space and rob resources from your Mac.
Before you start deleting software, create a backup file. DO NOT skip this step. Grab an external hard drive (you can buy one online or at any big box retailer or electronics store). Connect it to your Mac and create a backup file using the Time Machine. Here's how:
Choose your external drive as the backup destination
Choose which files you want to keep and let the Time Machine do its thing
Once you've completed the backup process, follow this path:
Go > Library > Application Support > Preferences. You'll be able to cherry pick the software you want to keep and the software and programs you no longer need. Ignore the keepers and delete the ones you don't need.
Another alternative (if you're willing to accept this mission) is to search Google for the uninstaller for hard to delete programs and software. Do that by going to Google and typing "uninstaller for name of the app" into the search bar. If you have an abundance of free time or just want to be a tech superhero, give it a shot. Otherwise, I recommend following the steps above. Trust me. Been there. Done that.
Why You Took This Step
You backed up your system so that if you accidentally uninstalled something you need, you'll be able to restore it relatively painlessly. You deleted all that excess software and unused programs so you could give your Mac a clean slate and a fresh start.
Find Out What Kind of Apps Slow Down Your Mac
The short answer is any big applications that take up a lot of space and chew up a lot of data. The shortest answer is any app you don't really use or any app you downloaded and forgot about when lie got busy. The long explanation is that any apps and software that continually run in the background slows your Mac down. Delete apps and software programs that startup when you start your machine and ones that run in the background by following this path:
System Preferences > Users and Groups > User Name > Login Items
Uncheck the software that doesn't need to start running every time you start your Mac
Done! Now, you can start those programs only when you want them to run.
Sadly, computer hackers with too much free time work hard to design adware and malware that are cleverly disguised as innocent looking apps, deceptively intriguing files, and harmless software. These apps get ahold of your Mac and run amuck through your system. They cause aggravations, might rob you of control of your Mac, and definitely slow it down. How can you prevent that from happening?
Don't open emails from people you don't know or from companies you don't trust.
Don't download anything – file, app, music, image, or video – you didn't sign up for yourself
Use a safe, reliable browser or surfing the 'net
Install a good, reliable, firewall or anti-virus software program that will keep your computer free of these kinds of apps.
Why You Took This Step
You cleaned up the startup menu because you wanted your Mac to launch faster and smoother and to run more easily. You deleted specific apps because they're famous – or infamous – for causing slow, sluggish Macs. You installed anti-virus software to keep your Mac running at its best.
Choose One Browser (Chrome, Firefox, Safari) and Uninstall The Rest
If your Mac is running multiple browsers, it's probably taking an annoyingly long time to search the web. Those people I mentioned above with the excessive amounts of free time can even cleverly us adware and malware to install web browser extensions that interfere with your online experience. If malware has attached itself to your browser, it's probably reading all your data. Choose the browser you want to use and delete the others. Here's how to delete the three most popular browsers:
Open the Safari browser and follow this path: Safari > Preferences > General > Uninstall
Side Note: I love Safari and definitely think you should reinstall a clean version once you've followed these steps.
Open a Firefox browser window and follow this path: Settings > Add-ons > Preferences > Remove
Open a Chrome browser window and follow this path: Settings > Tools > More Tools > Disable
If malware is responsible for your browser aggravation, take these additional steps with each of the three browsers listed above.
Choose the Extensions tab
Deselect the fishy adware extensions

It can be hard to decipher which are phony, dangerous extensions. They usually try to sound genuine or necessary. Browser extensions with names like search, weather, and discounts probably need to go.

Choose the Preferences tab

Look for suspicious adware and malware. They probably gave themselves permission to read and change your website data. Uncheck those boxes and get rid of them.

Restart your computer and you're done
If you love your chosen browser, follow the steps to uninstall it and then start over with a clean version. After all, a Mac without a browser installed at all is like a fishing pole without a line or lure. What's the point?
Why You Took This Step
You tool this step to get rid of viruses and harmful software and to give your browser a clean slate. You deleted adware and malware extensions to regain control of your system. You uninstalled potentially corrupted browsers to get the fresh start your Mac deserves. You downloaded a clean browser from a source you trust in order to get up and running on the World Wide Web again.
How to Uninstall Steam Games on Mac
Macs are ideal gaming machines. And if you're like me, you've probably downloaded lots of exciting, challenging games to your system. When you're ready to move on to a bigger challenge or when one game just doesn't float your boat anymore, removing it is a smart move. After all, doing so will make room for the next game, right? Here's how it's done:
Follow this path: Applications > Steam > Library
The games in white are installed directly onto your hard drive
Games that are grayed out are not on your drive, so don't require deleting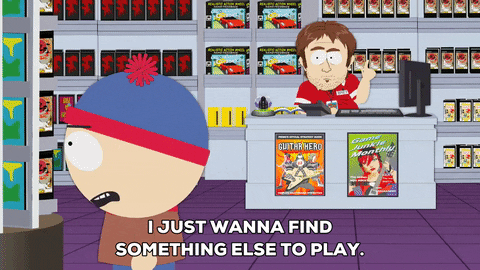 Select the game you want to remove and command click its name. Choose Delete Local Content and click the Delete button. Do this for each game you want to uninstall.
Why You Took This Step
You deleted games you don't play or games that might be corrupt in order to free up space on your Mac – or to make room for new games.
A Few Helpful Tools For Uninstalling Apps
You might need a helping hand getting rid of apps and unnecessary or potentially dangerous software that's slowing down your Mac. You might just want to go the extra mile to make sure your Mac is cleaned up. Check out these three go-to resources:
Uninstall Tool – an easy to use, powerful Mac scanner and uninstaller
Uninstaller – a downloadable program to fix browser issues and improve system launch
Revo Uninstaller – a freeware program that does everything from repairing disks to rebuilding launch services
Why You Took This Step
You used one of these programs to be extra sure your Mac is free from apps and software you don't use and can run at its optimal best.
Don't Forget To Take Out The Trash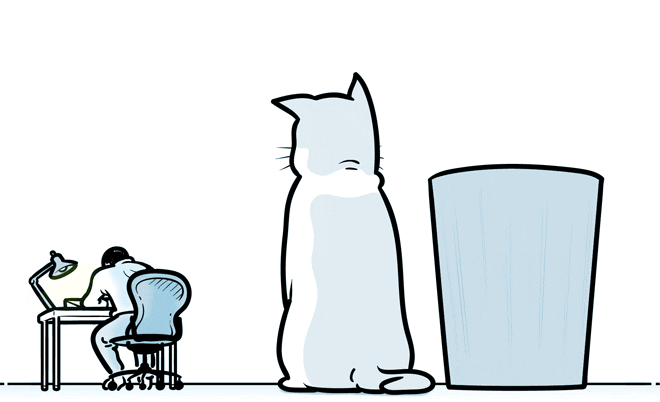 Once you're all done with the helpful, step by step directions in my guide, take the extra step of emptying your Trash Bin. Emptying the Trash Bin makes sure everything you deleted in the steps above isn't simply moved to the Trash Bin, where it still wastes space, but is actually gone forever and ever. Don't even think about skipping this step – it's a big part of why you deleted those apps and risky, questionable software in the first place. Here's how to do it:
Follow this path: Finder > Preferences > Advanced > Secure Empty Trash
While you're in that section of your Mac, go ahead and set up a regular schedule of telling your Mac to take out its own garbage. Just check the box that says, "remove items from trash after 30 days" and you're all set.
Why You Took This Step
You emptied the Trash Bin to take one final step in thoroughly cleaning, clearing, and speeding up your Mac computer. You set up the auto-empty feature so your Mac can painlessly, automatically, routinely clean up after itself.
The one drawback you might experience when deleting apps from your Mac is that Apple has installed some apps and software that you simply cannot remove. They've done this for one of two reasons. Either those apps are necessary for your Mac to function correctly and they don't want you to unintentionally delete them and render your beloved Mac useless or they think you need them even if you don't. Aside from those apps, you can use the steps in this guide to delete apps that are taking up space and memory you need and to delete software that poses a security risk. You'll have more space to work, your Mac will be more secure, and your Mac will thank you. And I thank you for reading the whole thing!