Welcome to EsquireMac, a Personal Blog with Mac Optimizing Hacks
Welcome to EsquireMac, a Personal Blog with Mac Optimizing Hacks
Greetings!
My name is Jamie Lanvin. Welcome to EsquireMac, the site I devoted to the love of my life – the Macs. These amazing machines have won my heart years ago when I bought my first computer. Since then they have never once failed my expectations.
And I must say, expectations have been high.
Why Macs?
As a lawyer, I care immensely about privacy and safety of my personal and my clients' data. A single occurrence of a compromised machine can cost me a great deal, including my renown in the profession. Macs are consistently less prone to cyberattacks compared to their PC brethren, and by quite a margin. Of course, you still should be vigilant as cybercriminals invent newer, more sophisticated ways to penetrate your defenses. However, your Mac still requires a great deal of help from you to be compromised.
Then, of course, it's the performance. They never let you down when you need to access your data urgently. The system will not crush on you. It stays stable and fast and you do not need to wait half a minute for it to load when you switch the computer on (if you do, there is a problem, buddy). I know what I am talking about for I used both PC and Macs in my workplace. With Macs, it is an instant on and off, and it is a life savior when big things are at stake and you depend on technology.
Design is not just what it looks like and feels like. Design is how it works. (Steve Jobs)
Macs offer unrivaled user experience, which makes them perfect for work and for play. They are ready to use right out of the box, with the package of apps most of us will ever need for everyday tasks. Should you wish for anything specific, you would find a plethora of apps in Mac AppStore. Long gone are days when your options were limited to although high-quality, but few apps.
On top of that, contrary to the popular belief, you can run most of the software you may need on macOS. The Macs are compatible with the MS Office, Photoshop, Illustrator, Thunderbird and most of the professional software you might be required to use for work (by choice or for the reasons that are out of your control.) Therefore, no matter the tech environment, you can work, communicate and exchange files with your colleagues.
The last, but not the least – they are beautiful.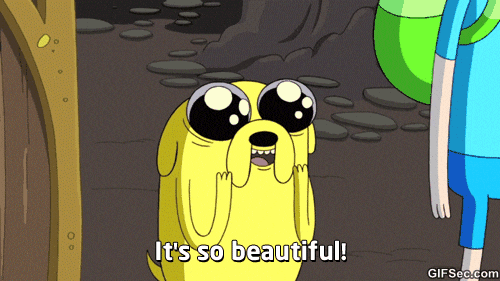 If you ever worked with Macs you will understand – while other machines are built, Apple computers are designed. Even under the risk of sounding a bit snobbish, I must say it is important. Especially when your image is a part of your trademark.
Loving is caring
You will find that a fair share of materials on this site are about the care that befits these gorgeous machines. Although the experience with them is usually trouble-free and seamless, over the years Macs tend to develop a moderate number of performance issues. So, to keep them going on top of their form you will have to know a couple of things.
I praised Mac's performance above, yet older machines may develop a bit of sluggishness along the way. We just use them, year after year, they become slower bit by bit – and we do not even notice it until that wretched pinwheel is glaring at us accusingly. However, this is not a reason to go to the service, or let alone think about buying a new laptop. This common issue can be fixed by due maintenance and occasional cleaning of your Mac's drive. I make my Mac faster from time to time with the help of several tricks.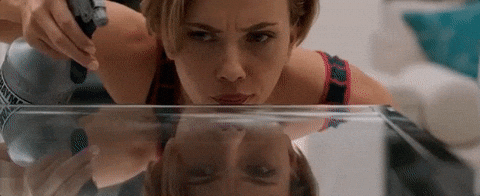 Probably the best thing about Macs is that the same people make the hardware and the software. Everything is smoothly integrated, and there are no problems with compatibility whatsoever. Even third-party apps are usually made with greater care than their versions outside the Apple ecosystem. Developers know that to get licensed they have to be up to the highest standards.
There are, of course, some occasional issues with third party apps that are too stubborn and do not want to go away when you ask them nicely. So, you have to force uninstall them. However, they are rather exceptions. Moreover, the Gatekeeper will not let you install something iffy even if you were off guard.
Another problem that I have seen a great deal in my practice is lack of space. Sometimes drive seems full for no particular reason. And you know what the worst thing about it? Right, you will stumble upon this issue just when you least need it. For example, your kid came to you with "Help me write my paper!" plea, but you might not be able to save a presentation or research study that you need to accomplish the task! This is common with older models, as they store loads of files you did not even know were there: old downloads, misplaced copies, duplicate files you have saved in odd places because you were distracted at the moment – all sort of unnecessary stuff that you, thankfully, can rid of quite easily, if you know how.
Technology is nothing. What's important is that you have a faith in people, that they're basically good and smart, and if you give them tools, they'll do wonderful things with them.
(Steve Jobs)
In addition, those of you who are neophytes, i.e. Mac users that have switched from Windows recently and cannot make heads or tails of macOS, will find advice here. On this site, easy to follow step-by-step instructions are readily available, helping you to accommodate quickly to Apple medium. Which is, as you will soon learn for yourselves, exceptionally user-centric, intuitive and friendly.
Explore the site to learn more about Macs. You can check the latest or use the search option if you need a quick solution to a specific problem. I encourage discussion here, so feel free to leave comments or drop me a line. In fact, I insist you do. Have a good time and here is a small gif about my days!